FEUMAT Training facilities
Rehearse the emergency in your fire protection training courses.
FEUMAT Training facilities-
Fire simulation and fire extinguishing
Various possibilities directly tailored to your requirements.
You are undecided in your choice?
Contact us, we will be happy to advise you.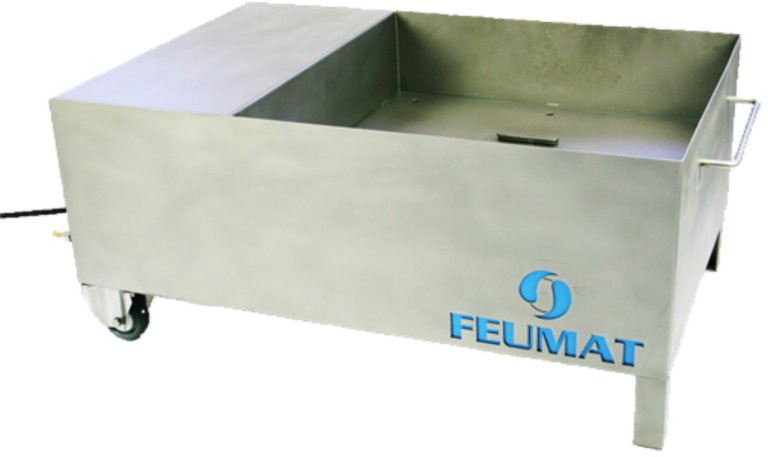 The wireless fire simulator from FEUMAT®.
Compact, light and hot: The burner module "X-FLAME" is your ideal partner for professional fire protection training and in combination with the practice extinguisher filling system "X-TINGUISH" the perfect duo!
The extensive module program for the "X-FLAME" covers a wide range of fire simulations. So you are prepared for everything anytime and anywhere. Just put it on, turn it, done!
From the practice, for the practice
Experience technology: "X-TINGUISH" is your reliable companion and makes the filling of practice extinguishers more comfortable than ever before. And together with the fire simulator X-FLAME you will experience training in fire protection on a completely new level!
also available with one or two stations

easy coupling of the extinguishers and filling from below




System and extinguisher made of high-quality stainless steel

handy operation at the push of a button

2 easy-running shunting / transport wheels

"real" looking exercise extinguishers
Weight: 35,5 kg (without fire extinguisher)

Empty weight of a practice fire extinguisher: 4.8 kg

Dimensions (h/w/d): 54,5cm / 81cm / 31cm

Water connection: min. 0.5 bar

Compressed air supply: 3 bar – max. 8 bar

Pump: 230 V / 50 Hz / 2.3 A /1230 rpm

Filling of a practice fire extinguisher 6l: approx. 60 sec.

Operating pressure: max. 15 bar
Numerous modules are available to simulate special fires.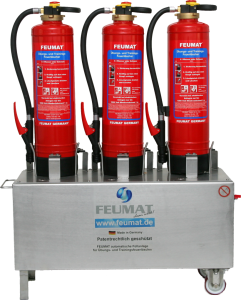 Request a free and non-binding offer now.