FEUMAT Foam-Filling Station
Developed in our house for you.
FEUMAT Foam-Filling Station-
For the maintenance and servicing of water and foam extinguishers.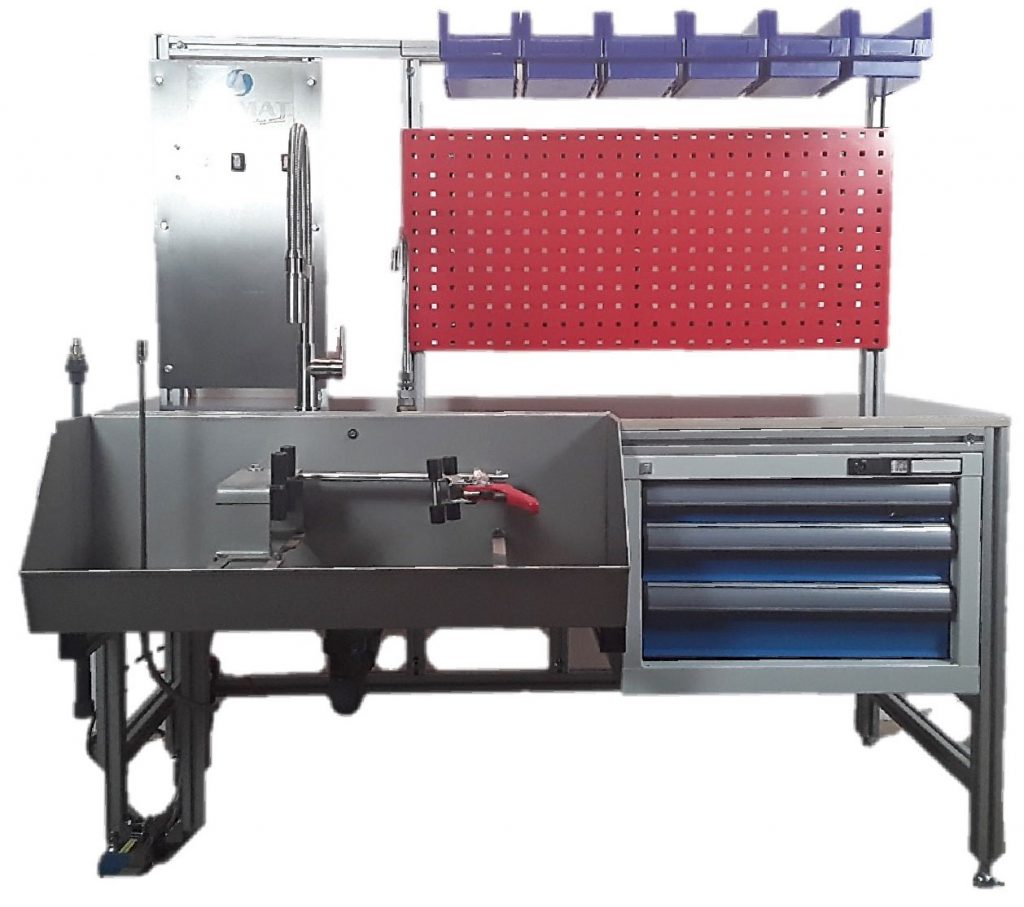 Modular design allows configurability according to your needs

Easy handling during disassembly due to optimally positioned holding device.

Ergonomic and back-friendly working.

Optional suction of the extinguishing agent into an intermediate container (sight cylinder), disposal container or into the drain (gray water).

Various applications due to the mounted inflow fitting.

Efficient and fast working due to the optimal arrangement of the accessories on the
FEUMAT® workbench.

Integrated dosing device for automatic filling of water and foam quantities or premix solutions.

Fast filling with a tolerance of ±0.5%!

 
Suction lance for stress-free pumping out of the extinguishing agent

Automatic rinsing head for internal cleaning

Holding device integrated in wash tub

Flexible hand fitting

Swiveling filling head for metered filling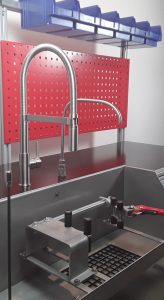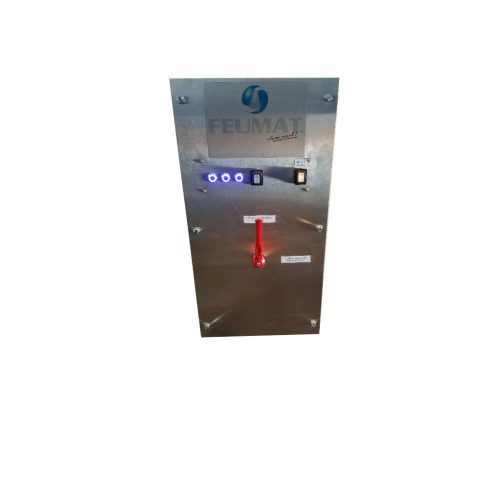 LED control button for preselected quantities

Manual or automatic switching on of the pumps during disposal/refilling

Optional ball valves allow switching of disposal modes

Fully equipped with tool back panel, storage boxes and base cabinet
The Feumat NAP "Foam-Filling Station" is configured individually to your needs by us.
Due to the modular design, the station is as flexible as you are!
We will be happy to advise you in detail and have the right solutions for your problems.
Up to 5 dosing units make it possible to fill almost any type of extinguishing agent combination.
These include:
Water

Concentrates

Premix

Wetting agent

etc.
From a simple manual faucet to a flush head triggered automatically or by an ergonomic foot pedal, the choice is yours*.
Choose from various options on how you want to refill your extinguishing agent or dispose of old.
1. for refilling into a sight container
2. for disposal as gray water or disposal barrels *.
*Also available in custom combinations
Request a free, no-obligation quote now.